Initially I was there on Friday for a party but went back on there on Saturday, this time bringing my camera. No big area but easily accessible and nice to walk around. We also went inside the building which is now being used by artists of all sorts and filled with containers and cabins.
Chopped off crane: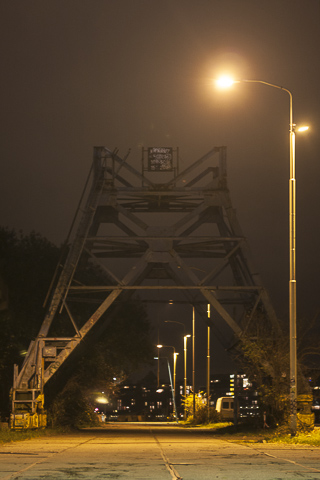 Complete crane, long exposure and flash light painting for fill.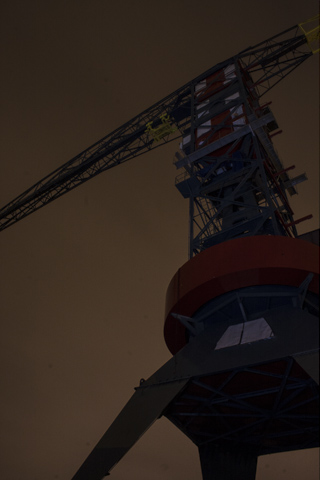 Somebody was living in this old tram: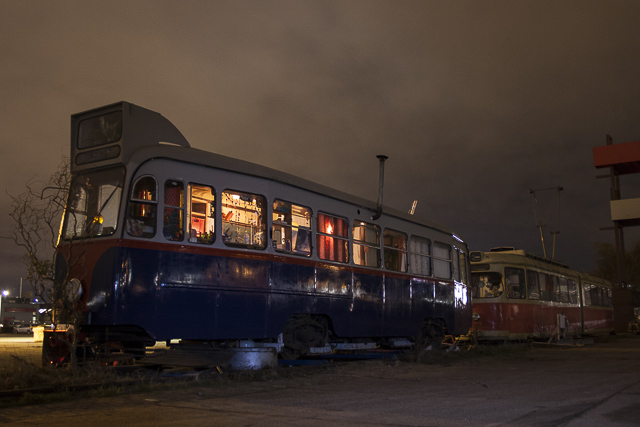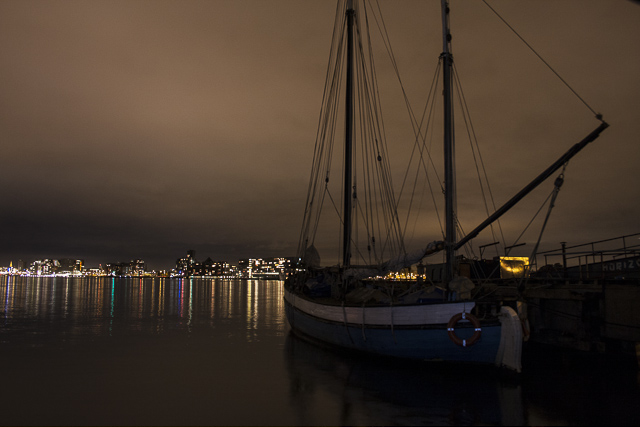 The horizon: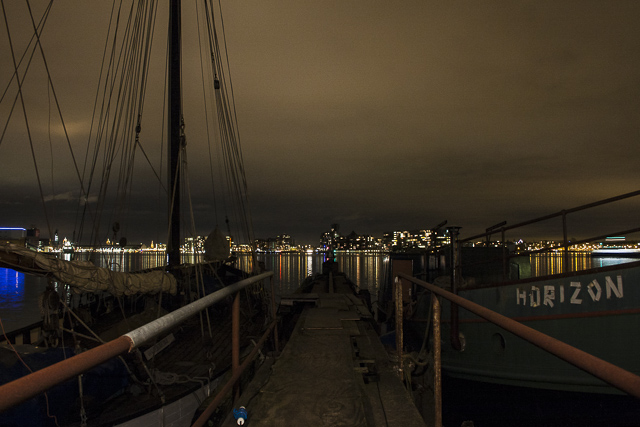 Hard to believe that the day before (and actually going on till the morning) there was a party here. Did some live dodging by holding my hand in front of the light for the longest time of the exposure: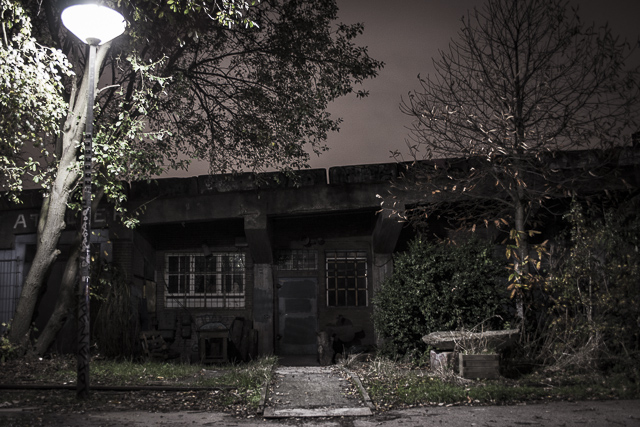 Where the yard ends and civilization begins: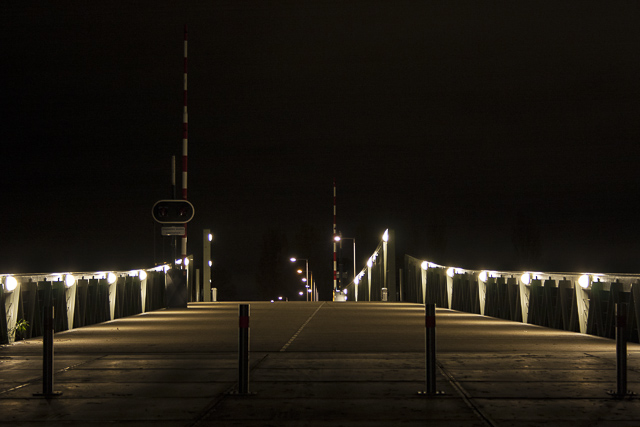 Amsterdam Skyline: 

In case you are wondering where we are going with this world… the future is that way! There was an exhibit on Russian fashion. Not my cup of tea and saw it the day before anyway.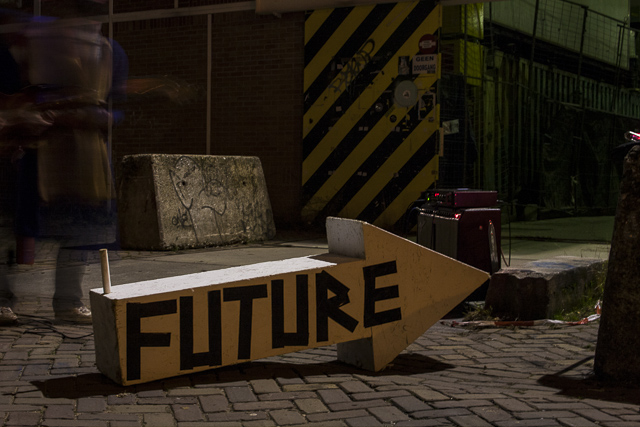 Peter enjoying the view.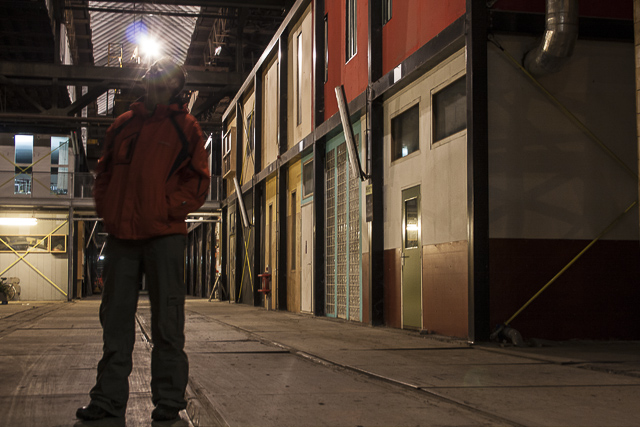 The only way is up: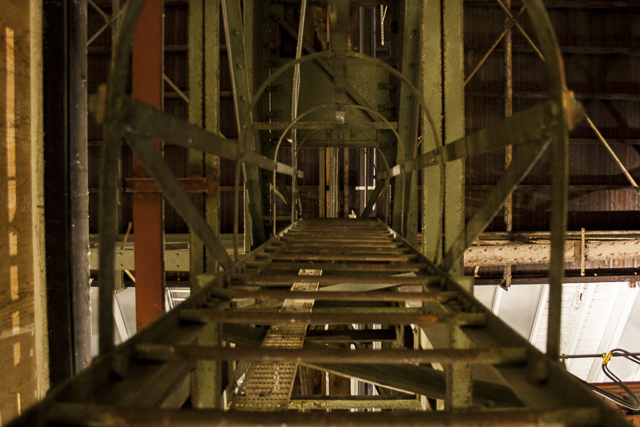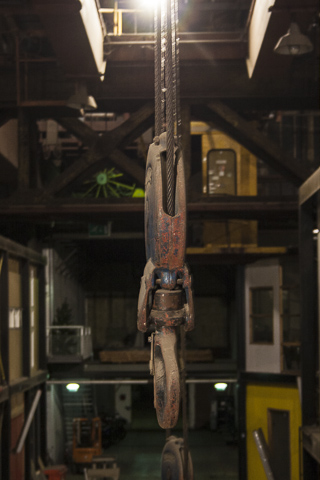 And back where we started: